One of my favorite parts about wintertime is wearing all kinds of soft and cozy clothing. Naturally, I prefer slipper socks over any other type of comfy warm clothing, and own many different pairs; just ask my husband. I definitely live for cozy slipper socks on a cold snowy day,  I live for the simple things in life. I feel like slipper socks have definitely gained in popularity over the years, and now, I see them everywhere I go during this time of the year. This is great, because I can just keep adding to my vast collection of slipper socks, and not have to worry about wearing out a single pair; you always want to have more than one pair of slipper socks! I'm actually wearing a new pair right now as I write this article. Here are some cozy slipper socks that will keep your feet nice and toasty this winter.
1. Cable Knit Grey 
One of the first things that came to my mind when I saw these cozy slipper socks from Amazon was just how plush they look. I love the extra bit of faux Sherpa lining at the top, where it really gives these socks an extra cozy fashion! The cute fluffy pom poms also add some nice style, and the soft dark grey coloring is perfect to go with pretty much any lounging-type outfit. Naturally, the insides of these cozy slipper socks are also lined with faux Sherpa, and will keep your feet comfy all day long.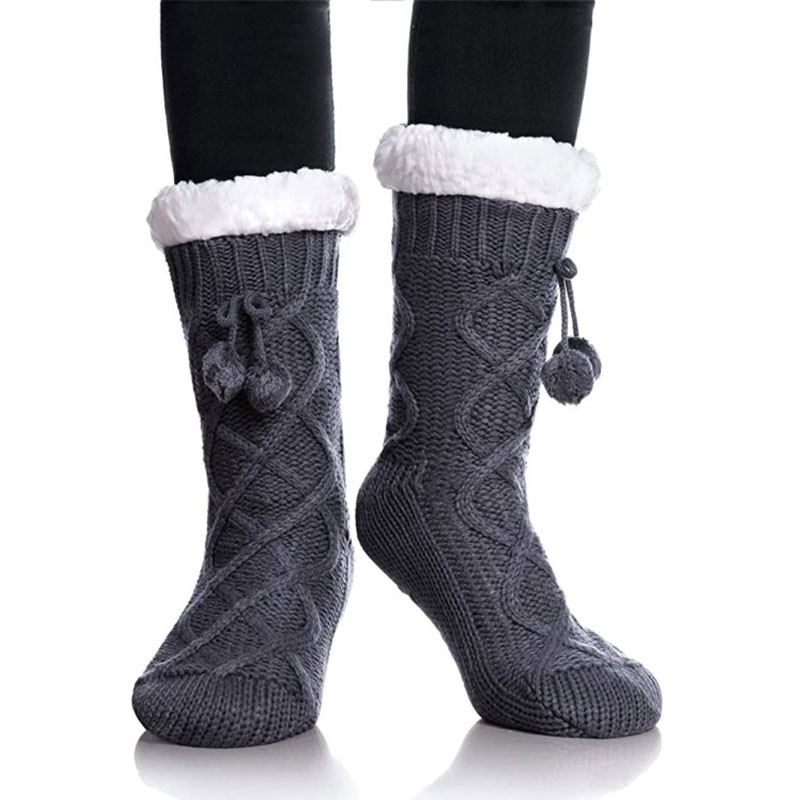 2.Black Fair Isle
I'm always a sucker for the Fair Isle design, and these cozy slipper socks from Target are no exception to that. I really enjoy the different colors in these socks, and even though most of them are neutral, I like how they added a splash of sky blue to add some brighter coloring. The Fair Isle pattern on these socks is completely classic in looks too! These cozy slipper socks also have Sherpa lining, along with adorable little black pom poms on the front. You'll find it difficult to take these slipper socks off at the end of the day!
3. Snuggly Lavender 
I just love the color of these cozy slipper socks from Macy's! One thing that caught my attention about these slipper socks is that both pairs are infused with lavender oil in the soles. I actually own a pair of baby pink slipper socks that has a lavender scent infused into them, and I always wear them just before bed to help lull me to sleep. I also love how each pair is different in looks. One pair is white with cute little lavender-colored designs all over, while the other is solid lavender, except for the heel and toes which are a white coloring. These are the perfect cozy slipper socks to end your day with.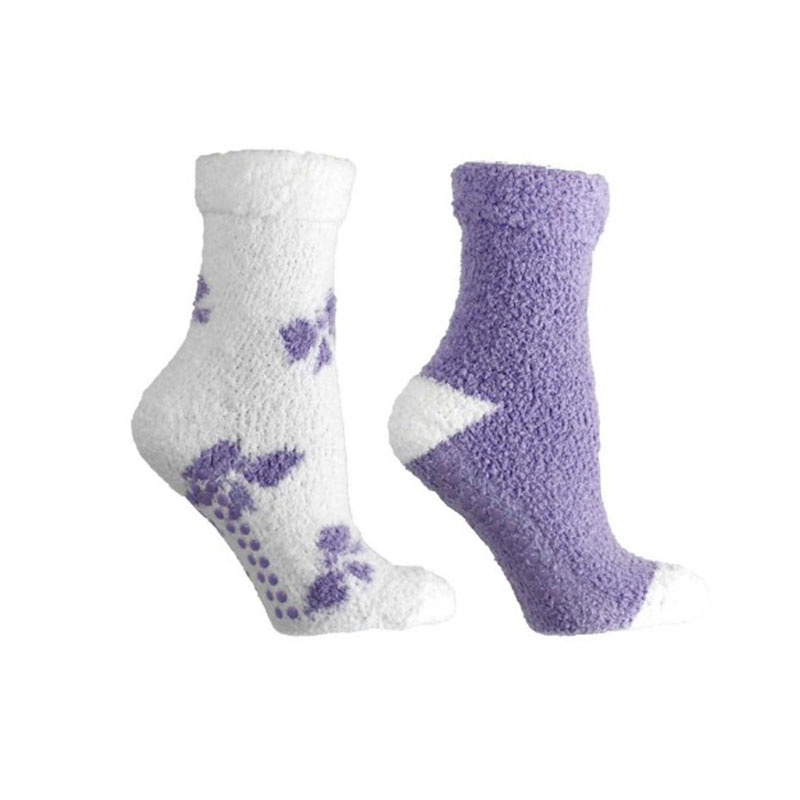 4.Buffalo Plaid 
I truly do love the simplicity of plaid, and how it's so commonly seen on many of our comfier articles of clothing. There's just something that's so calming about the pattern. A fun fact about buffalo plaid is that it's been around since 1830! These cozy slipper socks from Kohl's are lined on the inside with a darker faux fur, as well as at the top. I can definitely see myself rocking a pair of these around my apartment! Keep your feet nice and cozy with these classic red and black buffalo plaid slipper socks!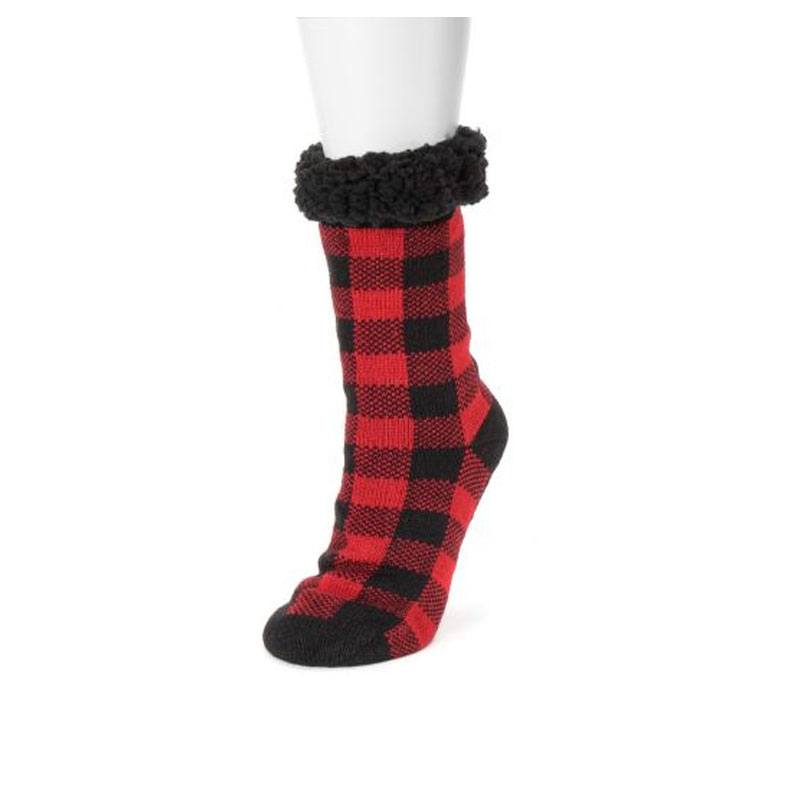 5. Red Stripes 
When I first saw these cozy slipper socks from Walmart, I was instantly reminded of Christmas elves, as this looks exactly like something they would wear, along with their cute little elf shoes. Naturally, these slipper socks are lined with Sherpa to help warm up those cold feet! I love the simplicity of the striped red and white pattern, and how the tops of these slipper socks are also lined with Sherpa to ensure extra coziness. These are the perfect slipper socks to wear around the holidays!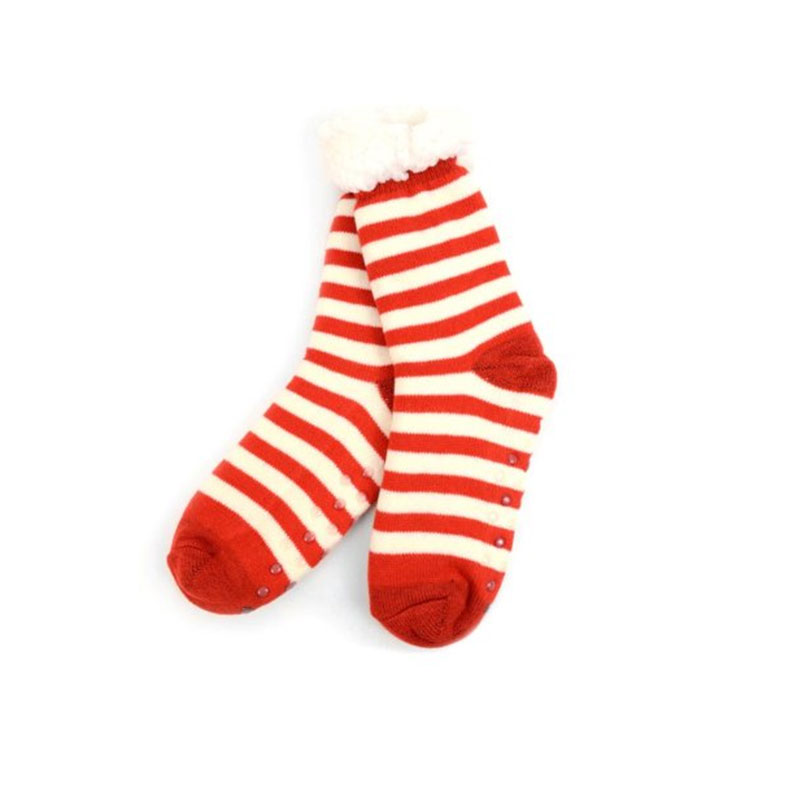 6. Multi-Colored Coziness
I actually just received this exact set of cozy slipper socks from my parents as an early Christmas present. I love all the different colors that these slipper socks from Amazon are, and just how comfy they feel on my feet. I also like that these slipper socks are a bit thinner, so that my feet don't roast the day away on the inside. I'm wearing the baby pink and white pair currently! Another aspect of these cozy slipper socks that I love, is that all the various colors can be matched with virtually any outfit; I call that a definite win! I can guarantee that you'll have a difficult time choosing which pair to lounge the day away in.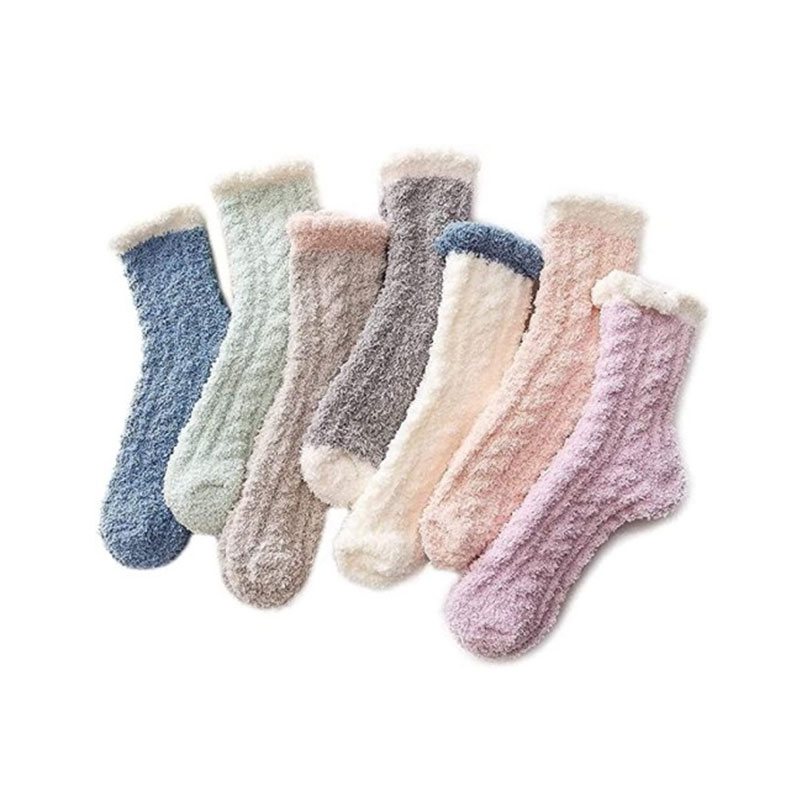 https://www.jycywy.com/wp-content/uploads/2021/01/Chaoyu-logo.png
0
0
CY Textile
https://www.jycywy.com/wp-content/uploads/2021/01/Chaoyu-logo.png
CY Textile
2021-06-25 09:05:31
2021-06-25 09:05:31
Some Cozy Slipper Socks For Your Feet